Jyväskylä's most memorable restaurant experience
The heart of the manor's operations is a unique restaurant that operates all year round. Here we focus on genuine hospitality and a purity of flavors.
"Friends of fine dining will get their money's worth at the Kuokkalan Kartano mansion.
I have rarely been served such an excellent and coherent multi-course menu as in Kuokkalan Kartano."
-René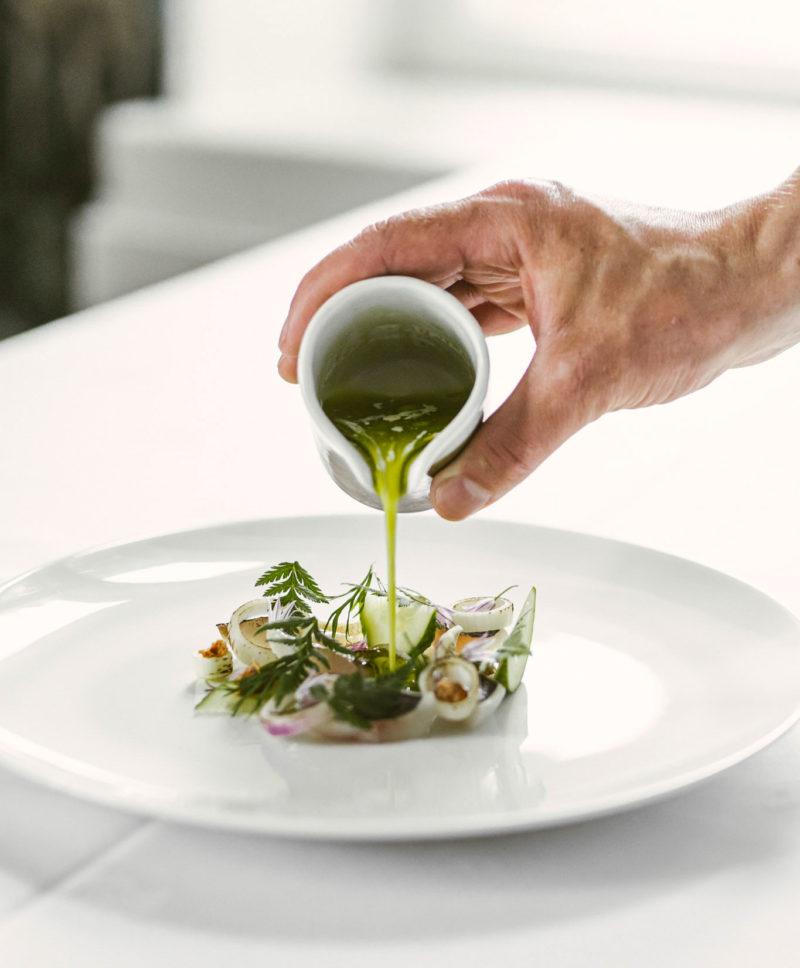 Our chef
Authentic flavors with an unforgettable dining experience
The well-known, Jyväskylä-based chef Sami Sorvoja is the restaurateur and chef of Kuokkalan kartano. Piloting his first restaurant of his own, Sami has gathered experiences, both in the best restaurants in Jyväskylä and Helsinki, and in Vuoden Kokki, the Finnish championship for professional chefs. "At the Kuokkalan kartano restaurant, we focus on the authenticity of flavors and genuine hospitality.
"Local fish, berries, mushrooms, as well as domestic game get us excited. We are equally fond of using Norwegian cod or Italian white truffles when they are in season. We always try to get the best out of the ingredients." Sorvoja explains and continues: " My way of coming up with dishes is quite simple. When the ingredient is top-quality, it doesn't need to be manipulated that much. My aim is for simplicity without being boring. I try to strip away everything unnecessary. A dish can be simple and quite complex at the same time.
During the summertime, herbs and flowers are to be grown in the manor's own garden for kitchen use.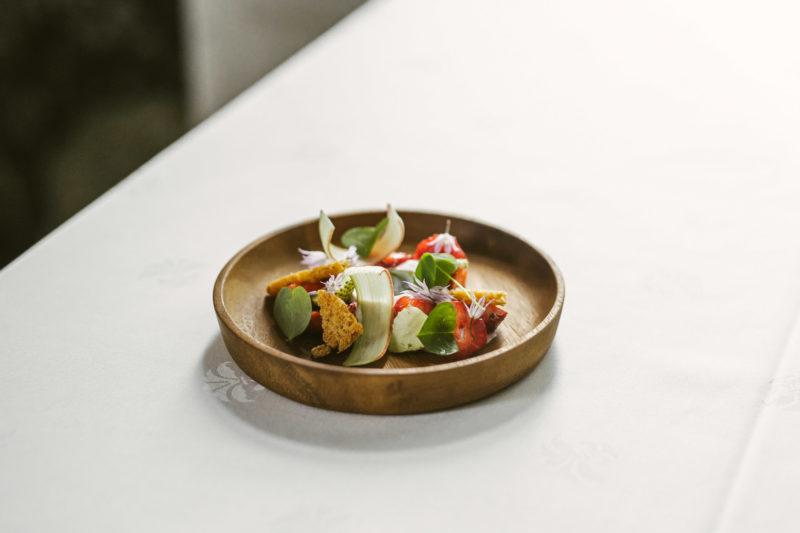 Our restaurant manager
Out of love for the sport
Miia Sironen is the restaurant manager of Kuokkalan kartano. Miia has become known in the industry for her dedicated attitude and genuine hospitality. Miia has also achieved success in the World championships in restaurant waiting, where she came out first in 2007. This achievement is still unmatched in Finland. Miia has also been the chief judge of the Finnish national waiters' championships for several years.
"My love for the sport is reflected in my daily work and has been with me on my journey throughout my restaurant career. The importance of customer service and hospitality is crucial, which is why I want to emphasize a unique and esteemed atmosphere when our guests arrive. The warm welcome, hospitality, and a genuine encounter make the guests feel important; we are at the Manor for you," says Miia Sironen, the restaurant manager.